Euralarm's simple structure is designed to maximize operational efficiency while ensuring that all types of Members from the European continent are fairly represented across its Board and Sections. The resource under the General Director is a full-time professional team, which can be seen on the professional team page.
Board
Other roles are filled by members, the chairs of committees and the chairs and vice-chairs of sections all make up the board membership. A complete overview of the Board members is given below:
The positions for Chair of the Fire Section and Horizontal Compliance Committee ar open at this moment.
Governance
The governance of Euralarm is achieved through the board and the professional team undertakes all the day-to-day running of the organisation. An internal and external audit team carries out an annual audit. The results are reported to the general assembly, which meets annually when prospective candidates for vacancies are elected for the coming period.
Structure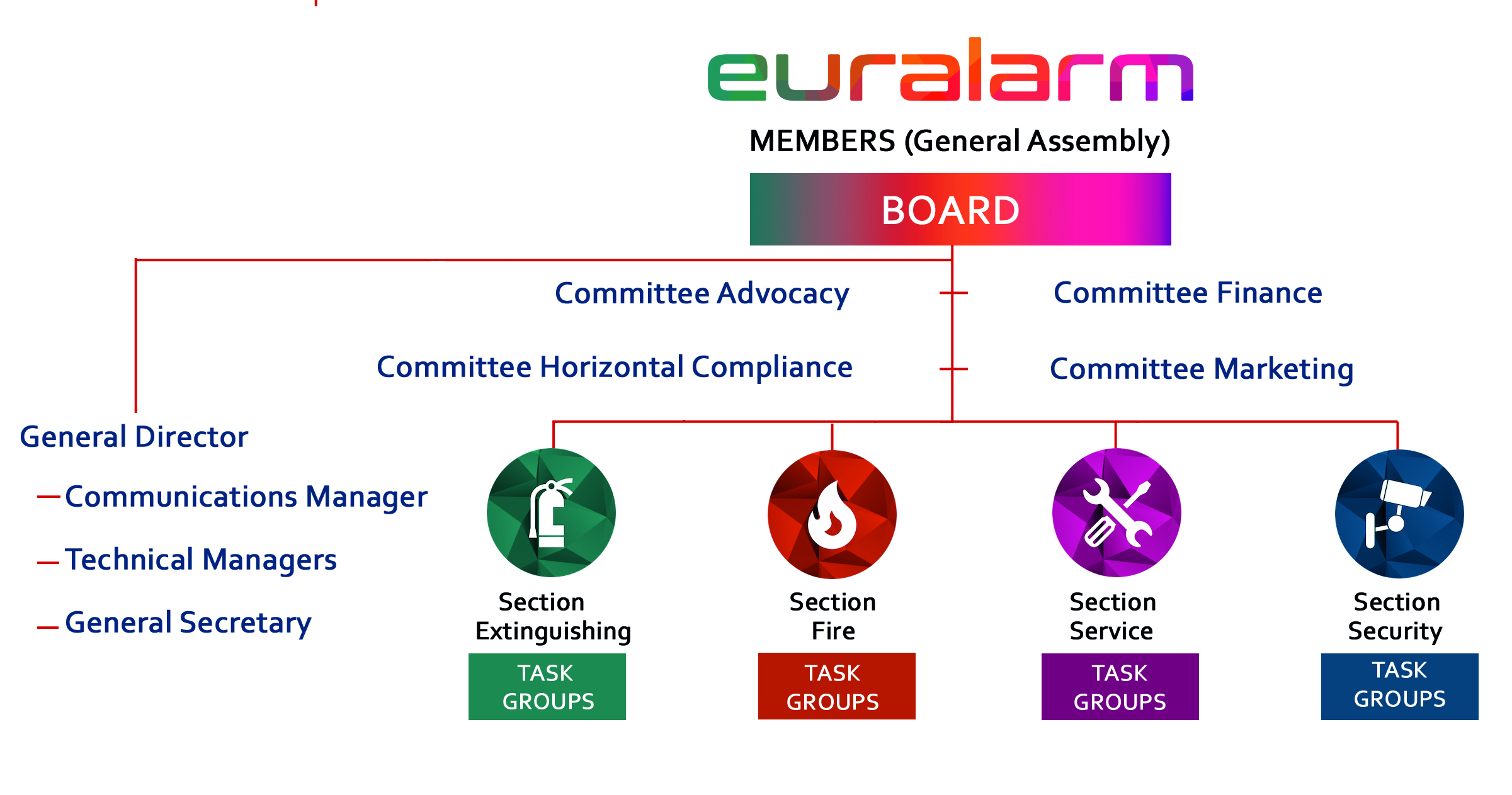 Code of Conduct
With the Euralarm Code of Conduct we aim at creating trust in the integrity of the sector among all parties and institutions concerned. The Euralarm Code of Conduct provides clear and mandatory rules to its members, thus reducing the risk of improper conduct. The Euralarm Board will impose sanctions if it becomes aware of any violation of this Code of Conduct. The Code of Conduct can be downloaded here.
Statutes
In 2019 the General Assembly of Euralarm members adopted new modifications to our statutes in accordance with Article 60 of the Swiss Civil Code. You can download the updated Euralarm statues in English.